You must begin to build a relationship with your prospects, enroll them into a funded proposal, and eventually sign them into your business as a customer or a new distributor…That's the name of the game, the fundamentals so to speak.
In other words you need to build your MLM list building skills and market to that list in a systematic and scientific way that ends up making you sales, enrolling distributors, and growing your business…
Okay… So let's talk about how you do this…
When you create content on your site you want it to be relevant and quality content. You want people to see you as a credible, valuable, knowledgeable, resource. And you need to Look sexy and attractive to your prospects even if you are brand new today in the industry but how do you do that?
You need to learn how you can offer crazy cool campaigns, training, and information to your prospects at the push of a few buttons that
convert like crazy and begin generating leads fast and easy for your business.
What if I said I show you how and you could have that set up in no time….
If you are brand new and struggling to get lead opt 'ins then all you will need to do to start converting is to watch this training and apply it to your business. Your MLM list building will grow dramatically. Sounds pretty good right?
I mean this is a solution for brand new network marketers who have no idea what to market and also for veteran marketers who want to take advantage of ease, leverage, and power all in one custom applicable platform. That's the kind of power and flexibility you are going to need as a marketer in this industry to succeed at a high level.
You need to create attraction and you want your prospect to dig for the deeper training and super-secret strategies by opting in to your list or your offering to get more.
People want to work with the best and with people that have real value to offer them. This is the way for you to place yourself in that position even if you are just getting started, and that is an extremely powerful advantage.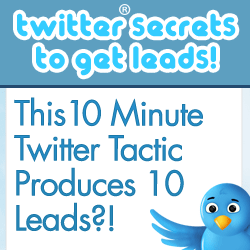 So here's the deal… You must have an offering on your website, etc. that gets people to give you there contact information so you can add them to your mailing list and let the magic of your super-secret scientifically designed sales funnel go to work on them…
Well you are going to want to stay tuned because you are not going to believe how easy this is going to be to set up and how powerful it is once you start profiting from it…
As a matter of fact if you become a member of our team I'm not only going to show you how to set it all up… I'm even going to let you steal my own personal sales funnel and super-secret resources for your maximum success and profit… I've already done the greatest amount of the work for you in advance.
But for right now just let me ust turn you on to this awesome training resource that shows you an awesome way to overcome your MLM list building opt in conversion problems, then we can begin to set up some of the more high-caliber tools and strategies necessary to kill it online a little later.