Free Training on Sponsoring!
Transform Yourself Into a Lethal Prospecting, Recruiting, Sponsoring Machine in 68 Minutes!
"FREE 68 Minute Webinar Reveals How the #1 Income Earner in a Company With Thousands of Reps Can Sponsor 14-25 Leaders Into His Business Every 30 Days Using Proven, Time-Tested, Covert Sponsoring Techniques to Reach a $50,000 PER MONTH Income, and How You Can Too!"
Learn every single shake, rattle, 'n' roll tactic this monster prospector uses to persuade and influence prospects, which can make you a fortune in the next 6 months.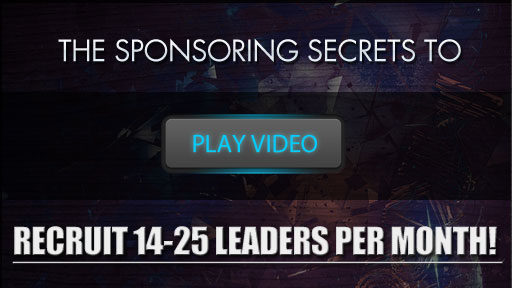 This Prospecting Webinar Training Will Give You an Unfair Advantage the Next Time You Talk to Prospects, and You Will Sign-Up More Reps, MAKE MORE MONEY, and Finally Set Yourself Financially Free.
Opt-In Below to learn the Sponsoring Secrets of the top 1% for FREE!
Posture: If You Don't Have it… You're not Sponsoring!
Don't ever just hope to succeed when you are engaged in sponsoring activities. Don't ever hope to sign somebody up. You're in the wrong mental state if you're coming from position, of need, hope, want or lack. Hoping someone will join you screams lack to a prospects ears.
More than that, if someone is a lousy prospect forget them. You don't need them. Don't hope to change them! As a successful network marketer it is your job to evaluate who is worthy of your time, effort, training, and knowledge and who isn't. Just forget the people who say "well we'll see", or that want to join when "you are successful", or that want you to do the work for them and grant them some sort of guarantee that you can make them a success.
Posturing is about making a critical analysis of your time, how you choose to spend it, and with whom. Who do you want to spend your time in this business partnering with, building up, leading, mentoring, and creating success with?
When you have posture there's no need for hype, hope, high pressured sales, convincing people, etc. You don't guarantee peoples success… that's up to them and whether they are willing to work for it, whether they will follow the instructions, the system, and the plan. You can't decide for them whether they will be successful or not any more than you can give them some kind of guarantee on their behavior.
It's possible to guide and mentor others but they have to be the ones who will do the work, put in the time and effort, and grow. It's your job to interview and find those people that you think will follow through and become excellent business partners for you now and in the future. That's the position and posture you need to come from. It's not your job to prove the opportunity is right for them, it's their job to prove to you that they are right for the opportunity. It's their job to prove to you they are worthy of your time.
People have to take personal responsibility for their own success. People need to be accountable. How hard are they willing to work, are they willing to get out of their comfort zones, how big is their dream, how clearly defined is their compelling reason why?
 You are interviewing them for a position in your multi-million dollar business. This isn't for everyone, and you don't want those who don't qualify. You are interviewing for potential partners in abundance and success, you're not running a charity for degenerates. I'm not here to serve degenerates, what I am doing is reviewing applicants for a position in my multi-million dollar success team and sales organization. I am not hoping you join… I am interviewing candidates looking for the right people.
To learn more about positioning and how to increase recruiting magic in your MLM Business, check out the http://daveschlueteronline.com/how-to-recruit-people-into-mlm-sales/ article on my blog site and make sure you get the bonus webinar with my very special guest and top income earner in his company as he shares some golden nuggets of recruiting wisdom and know how that will increase your recruiting conversion rates. I am talking about the number one income earner in the company sharing his recruiting wisdom don't miss this powefull lesson in how to get it done: http://bigsloot.bestsponsoringsecrets.com/
How to Recruit People Into MLM Sales
So what do we need to learn more about in the how to recruit people chapter to start converting and making MLM sales…? Well the first requirement is for you to stop everything you're thinking and doing right now and just look at the results you're getting in your business. You need to suspend judgment for a minute and open your ears. Forget all the "oh yeah I've heard that" or "oh yeah I've tried that before, or that oh yeah; well we are already doing that". Just put aside that kind of mental chatter for a moment.
Do you know what happens when you say "oh yeah I already know that?" The door to your mind slams shut and nothing else can get in or out. You go into instant stupid mode. You might as well just leave the webinar, event, or coaching session right then and there.
Do you really want to know what it is that "you know?" If you "know it" you live it. If you live it, it produces results… So once again what do your results tell you about this vital MLM skill set and your business success? What do your MLM sales conversions look like? What are your recruiting and sales conversions telling you about what it is that "you know?" Do the numbers declare you know how to recruit people effectively or not?
Are you one of those marketers out there recruiting 10 people a month that just can't seem to break through to the super success you should be capable of? Or are you one of the ones who is recruiting less than 10 per month and seeking to join the 10 in the month club?
The group you belong to right now (more than 10 or less than 10) is going to have a specific course of action and game plan that you need to follow to start reaping the success you are after, but there is one common requirement for both groups and that is that you open your ears, open your minds, get coachable, teachable, trainable and prepare yourself for some further MLM training on the subject.
So if you were going to get that training wouldn't you like to get that training from a multiple six or even seven figure earner who actually knows how to get it done? Would that be valuable for you and for your team if you were able to get that kind of training from an MLM sales master who really knows how to recruit people, and then train it down to your team? Or even better yet how would you like your team to get the same training value you are going to get without having to train it down to them by yourself? Do you think that would be a significant value for you, your team, and your business? I would venture to say your conversion rates and success would multiply substantially and duplicate throughout your team if you did. That is of course if your ears are open and you're remaining open minded.
If you've done a good job of planning things out while creating your MLM Business plan you've made allowances for this in your business by joining with the right team, and picking the right leadership and mastermind council to guide your group as your business develops. You have third party tools at your disposal already and a dynamic leadership team guiding your development as you should.
This is exactly the way I structured my business. I desired to take advantage of mentorship and training from one of the top servant leaders in the industry. I wanted to leverage the training and credibility this person would provide for my team while I concentrated on Business building and training my team the fundamental elements of the success equation, which is something of a specialty of mine. It's a leveraged kind of arrangement that makes best use of the available assets, time and energy. It's a synergy of sorts where the total outcome of the combination produces a greater end result than the sum of its parts. It's a success multiplier in other words and more than that the results have the potential for exponential multiplication. I'm not saying this to brag so much as I am to make a point. We're a part of the fastest growing team in the company for a reason. The synergy works.
If you didn't design your personal business plan this way or didn't get lucky enough to fall into such an arrangement by chance, you probably need some additional training on this subject. You're probably one of those less than 10 a month recruiters looking to step it up your MLM sales and recruiting a notch. You probably need a platform and mentors to guide, train, and help you develop yourself as a business leader and to help duplicate that success throughout your team. My guess is that in all likelihood you're going to need some third party resources to do it.
If that sounds like you then I've got some things to show you. As a matter of fact I've got some bonus training for you from the top income earner of a particular MLM company that will get you converting leads into new MLM sales for absolutely free today. I've got an hour plus free recorded webinar waiting for you, and I'm going to go even one step further than that but you're going to need to follow through and click the links in the resources below to get plugged in to all of it.
So sit back open your ears and click the following resources now. Either that or you can sit back and keep telling yourself…"yeah, I know all that already."
Our special guest and leading income earner shares his best how to recruit secrets in the following pre-recorded webinar: http://bigsloot.bestsponsoringsecrets.com/ Come and get more great weekly training like this as my personal guest just use the Weekly Free Training tab on my blog: http://daveschlueteronline.com/weekly-free-training/
 MLM SUCCESS: Recruiting & Prospecting Magic
The first thing I want to say is that there isn't anything out there that can be more distracting and keep you from creating MLM success than the internet. You could spend weeks and years doing nothing more than checking out the next magic product launch or the next new recruiting and business building tool designed to make you the next MLM success story. The truth is you'll never make any money doing that. And here's the big secret- those things don't make you any money anyway. The only thing that can guarantee your MLM success and money in this industry is you and only you.
Let me explain…It is only you who can make the decision to become successful. You choose this or you don't choose this. You don't decide halfway. If you make halfway decisions expect only halfway results. Ultimately there are only those who quit and those who succeed in this industry. This choice can only be made and carried out by you each and every day.
It is only you who can decide which recruiting and prospecting strategy is right for you. However, once you decide, grab on to it with both hands and stick with it until it pays off for you. Only you can decide which leader, which team, and which system is right for you and make the necessary commitment to yourself and to your business. Decide that you will focus, learn, and apply a particular technique or system and drive that that vehicle to the MLM success you desire. Don't try and complicate things.
That's the magic pill! That's the magic Ju-ju everyone is looking for in the next technique and product launch. It's what people want and it's been in your possession the whole time. The magic is in your decision to succeed and it comes from within you not from some outside magic formula. That's why success training and personal development is such a huge portion of the MLM success equation, and yet people keep spending time resources and money looking for the solution outside themselves in the next MLM success product or training launch. It's a waste of time, a waste of effort, and a waste of money.
Am I saying you don't need the right MLM success training, leadership, and system? No of course not. What I'm saying is pick the leadership, team, and training that is appropriate for you and then commit to your MLM success. Use the system and marketing technique you've chosen and don't deviate from mastering it until you achieve MLM success with it. There is power in focusing your efforts.
Light dispersed is nice for lighting up a room or adding ambiance. But light highly concentrated and focused at one specific point becomes a laser and capable of cutting through steel. You want to cut through steel with your business and break out into the super successful realm of MLM freedom that you desire.
Let me illustrate this for a moment. My MLM leader is connected with some of the biggest names and greatest leaders in the industry. He truly understands this industry and what it takes to recruit, build a team, and produce residual income in the MLM Business. He is a maverick in the industry and one of the top internet marketers and recruiters in the world when it comes to online MLM. He is the top recruiter in our primary company and the number one recruiter in the number one attraction marketing system on the internet. He is a true outside the box type thinker and visionary and also a servant leader in this industry, willing to share his enthusiasm and knowledge with us. He got to where he is today in about 14 months by focusing his effort on a primary marketing strategy and deciding he would succeed with it. I lean on his mentorship a great deal for obvious reasons. Wouldn't you if you had an industry Rock Star in your hip pocket? My team does!
You see, personal growth, proper technique, right action, focused effort, and a commitment to your goals are the fundamental basics and building blocks of your MLM success period. That's why I chose my personal up-line sponsor as a leader. I knew he understood the mysteries of the success equation. I knew he was committed to building our teams success as much as I am. I knew it was the perfect fit. I knew he was a servant leader who would share selflessly his knowledge, as well as his recruiting and prospecting magic with our whole team. I knew he would share all his "how to get it done" training with everyone I brought into the business and that I could lean on his training systems for added leverage. And I realized that would free me up to concentrate on building my teams MLM success by teaching them personal growth and success training, which is something of my specialty. You see it adds leverage and power to the equation.
I realized that this would be a dynamic duo that would produce maximum MLM success in my business team and everyone mentored into my business. It's soundly based in the principles of success that work and that produce reliable results. It's all part of the MLM Success Equation and the business I build, own, and operate. And I don't say this to brag, gloat, or toot my own horn but instead to set an example that I believe should become a standard in the industry.
Become a leader with a servant's heart. Decide and commit to your success and the success of your whole team. Pick a technique, a leader, a system, and a strategy, based on the above described model and don't quit until you succeed with your own MLM success. Master recruiting and prospecting magic then duplicate it throughout your MLM team. These are the things that dreams are made of.
Come and learn more about the MLM Success Equation today. Visit me at my blog and get signed up for some free training: http: http://daveschlueteronline.com/weekly-free-training/ Listen to my personal MLM mentor drop some million dollar nuggets of wisdom and "get-er-done" magic click this link now: http://bigsloot.beachbumnetworker.com/
Costa Rica Beach Bum Reveals Secret To Wealth On The Internet With Network Marketing!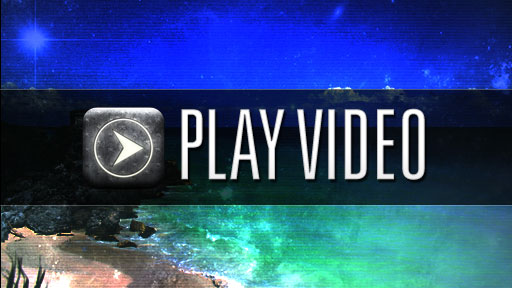 Opt-in to register for this Wednesday's Webinar FREE, and safely secure the long-term success of your network marketing business!